Healthy Mind
Healthy Body
Changing the Way You Live With Diabetes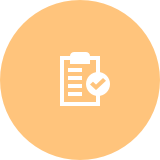 Specialist Lifestyle Guidance
Two consultations with our Credentialled Diabetes Educator (CDE), supported by a tool kit to help you get the best outcomes and achieve your goals.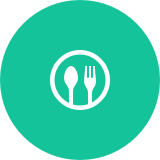 Food and Nutrition Guidance
Two consultations with our Accredited Practicing Dietitian, and an individualised meal plan tailored to your specific needs.
Custom Fitness and Exercise Plans
Up to three exercise sessions per week with our Accredited Exercise Physiologist.
12 Weeks. 3 Steps.
A Lifetime of Benefits.
A Diabetes Diagnosis can be daunting. It often means change…to your diet, your fitness and your lifestyle.
The Healthy Mind, Healthy Body Program is a 12 week plan that will help you reframe your mindset while improving your overall health and well-being. It will provide you with the tools you need to make positive lifestyle changes while helping you meet your health and wellness goals.
Health Mind, Healthy Body is currently available at half price starting from $21 per week*.  We can also tailor a payment plan to suit you. (terms and conditions apply).
*Price is dependent upon Medicare/ Private Health Rebates
Specialist Lifestyle guidance
Being diagnosed with diabetes can be a daunting and stressful time. Here at DAHS, we want to support and educate our clients on getting a full understanding of the type of diabetes you have been diagnosed with. We can also help you understand and manage a healthy lifestyle that includes healthy eating and physical activity.
Each of our allied health are experienced in health coaching, so they can guide you on the right path and give you the tools to become a healthier you!
Custom Fitness & Exercise Plans
We will assess your current fitness levels, functionality and abilities and design a specific exercise program to meet your needs. As no two individuals needs and goals are the same your exercise plan will be individualised to ensure you get the best results. We will also take into account your lifestyle and commitments to make sure the plan is achievable; home based, gym based, pool based we will work with you to create the best possible plan of action that you can sustain beyond the 12 week plan.
Food and Nutrition
Having a healthy diet is an important part of managing diabetes because it will help manage your blood glucose levels and your body weight. Diabetes Australia recommends that everyone with diabetes visit a dietitian for personal advice. Meals that are recommended for people with diabetes are the same as for those without diabetes There is no need to prepare separate meals or buy special foods Everyone including family and friends can enjoy the same healthy and tasty meals together. Everyone's needs are different, so we recommend everyone with diabetes visit a dietitian for personal advice. 'One Diet Does Not Fit All'
If you are interested in following a low carb approach, come talk to us!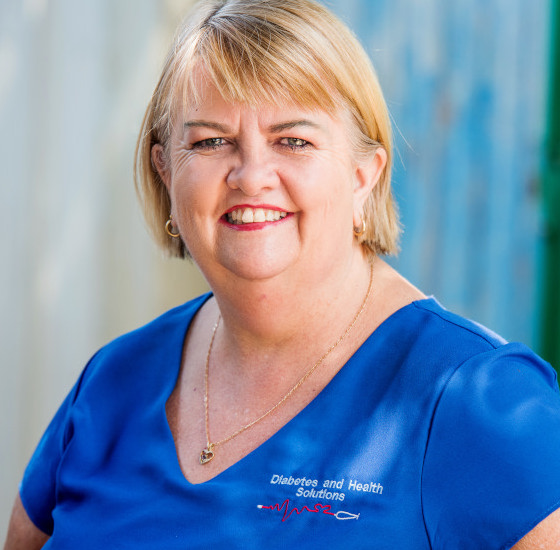 Ingrid Hagne
Owner / Credentialed Diabetes Educator
Ingrid started her nursing career in 1986 as an enrolled nurse at St George Hospital. After working as an EN for 9 years, Ingrid commenced her Bachelor of Nursing at UTS in Sydney in 1995. Upon graduation, she worked at Westmead Children's Hospital, and 2 years later made the move to Queensland.
In Queensland, Ingrid has worked in many departments, including Neonatal Intensive care, Paediatrics and Midwifery, at locations such as Redcliffe, Caboolture, Toowoomba, Townsville, and Springsure.
Now settled in Cairns, Ingrid turned her attention to Primary Health Care nursing, and now specialising in Diabetes care. In 2013 she obtained her Graduate Certificate in Diabetes, and is now a Credentialed Diabetes Educator.
Ingrid believes in "taking education to the people", to make it more accessible to the community and the people who need it.
Freda Chung
MSc Nut&Diet
BSc Nutrition (Hons)
Freda Chung is an Accredited Practicing Dietitian with a Master Degree in Nutrition & Dietetics from Flinders University and a Bachelor degree from The University of Nottingham in the UK. Freda is a member of Dietitians Association of Australia (DAA), committed to a program of continuing professional development and remains up to date through the Accredited Practising Dietitian program. She is passionate about providing clear, practical and realistic advice, but also committed to evidence-based practice. Her practising interests are broad covering a range of topics, with a particular interest in diabetes, nutrition for older adults and pediatrics.
Freda is a member of DAHS who based in Cairns, fervent about working with allied health team member and clinical staff to achieve nutrition goal in the elderly, optimise health and quality of life.
Freda enjoys travelling, taste food from different cultures around the world and loves animals. She keeps active with hiking, swimming and badminton.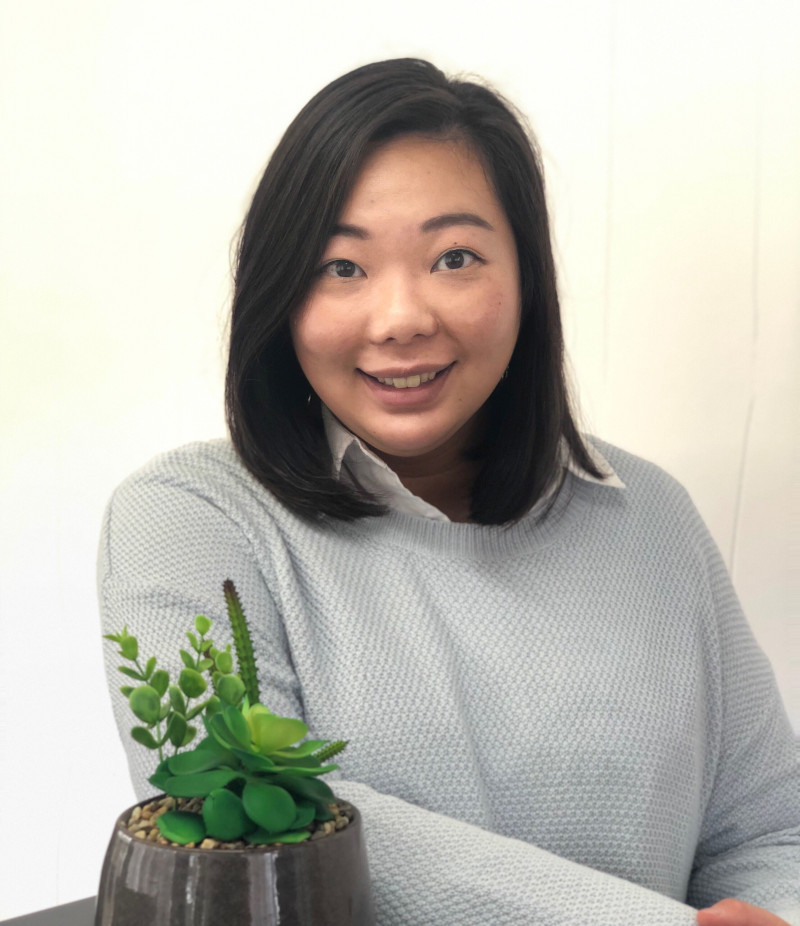 Louise Cooper
Louise graduated from James Cook University in 2012 with a bachelor of sport and exercise science and post graduate diploma in clinical exercise physiology. Since then she has gained extensive knowledge in treating a variety of conditions through working in a number of healthcare settings in Cairns and on the Tablelands. Her belief is that knowledge is power and aims to empower patients to take control of their own health through education and exercise prescription. Her passion is working with mums to be, assiting new mums to return to exercise and also working with individuals with diabetes.
Louise enjoys spending time with her husband and young family, all outdoor activities; particularly camping and hiking and loves cooking!
Ben Collins
Our newest team member is straight out of the starting blocks, after graduating in 2018 from James Cook University with a Bachelor of Exercise Physiology (Clinical). Ben is a Cairns local who has seen how healthcare can play a key role in assisting members of the community to live a happier and healthier lives.Ben places a huge importance on education and health promotion and is looking forward to educating the community on how regular exercise can improve health. Ben lives an active lifestyle by playing soccer in the local league and enjoys weekends away camping and fishing.
GENERAL INFORMATION
Where do the appointments take place?
CDE and APD appointments are at 17 Upward street, Cairns. AEP appointments are at 257 Gatton Street, Westcourt.
When can I start?
Official start is March 1st, 2020, but we will then be doing rolling starts, so you can start when you're ready.
What should I bring to my first appointment?
Yourself, any information related to your health you think is relevant, your referral (if you have one), and an open mind.
What should I bring to exercise sessions?
Dress in comfortable clothing, running shoes, bring a towel and water bottle
I have a pre-existing Injury can I still do the exercise program?
Yes, everyone receives their own exercise program tailored to their health needs, previous conditions and injuries.
How many exercise sessions can I attend?
You can attend 3 group sessions per week; if you would like to attend more or do one on one sessions this can be arranged but will incur additional costs.
If I have specific dietary requirements, can the Dietitian develop a plan for me?
Of course, all meal plans can be customised, and tailored to your specific requirements.
When will I see results?
The results you see will vary immensely and also depend on your goals. We know that it does take time to see results, but they can certainly be achieved in 12 weeks. We are looking for whole body and mind results and want you to take notice of the small changes that occur each week as these will manifest big changes. In regard to blood glucose levels, you may start to notice changes quite quickly.
WHO ARE THE SPECIALISTS?
What is a CDE?
Credentialled Diabetes Educators are specialists in diabetes. They are health professionals who have completed further study to focus their efforts on helping people with diabetes self-manage their diabetes effectively and prevent complications
What is an AEP?
Accredited Exercise Physiologists are University qualified exercise specialists who use the power of exercise as medicine to assist individuals in achieving peak health and well-being? We match the science to the individual and create individualised exercise programs to meet the needs of those with chronic disease, medical conditions, and improve general health and wellbeing.
What is an APD?
Accredited Practising Dietitians are experts in food and nutrition. They provide guidance about how to appropriately manage diets and nutrition for people who may be affected by health conditions such as diabetes, overweight and obesity, cancer, heart disease, renal disease, gastro-intestinal diseases and food allergies.
WHAT CAN I EXPECT AT MY CONSULTATIONS?
What will happen at my first CDE appointment?
A full medical history, including medications. You'll be provided with a free glucometer to use during the program and to take home after the program. A complications screen.
What will happen at my first APD appointment?
The APD will obtain a full dietary history from you, and then develop a personal eating plan that considers all of your dietary requirements. She will also obtain a baseline weight, waist and height measurements.
What will happen in my initial appointment with an exercise physiologist?
An in-depth discussion about your presenting condition/ medical history, physical activity
Functional assessment
Development of goals related to your condition
Development of your specific pathway to optimum health
PROGRAM COST
How much does the program cost?
The 12wk program can cost as little as $42.00 per week. We can also tailor a payment plan to suit you. (terms and conditions apply).
Can I get a rebate through my private health?
Yes, if you have the appropriate extras cover. We will be happy to provide receipts on request.
Can I pull out once I have started?
You can't pull out of the program as it's a package deal, but you can put the program "on hold" for up to one month (conditions apply).
What happens if I have an injury or illness during the program? Will I lose my money?
With a medical certificate we can put your program on hold. This will be assessed on an individual basis.
A Realistic Framework For a Balanced Lifestyle
Our holistic Program will help you get back on track with your Diabetes.
Enquire now by providing your name and contact details, and one of our team will call you to discuss the next step.
No payment required until your first consultation.
THIS PROGRAM IS BROUGHT TO YOU BY